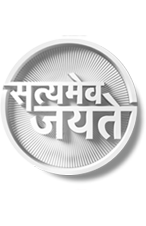 The much awaited
Satyamev Jayate
being produced and hosted by
Aamir Khan
aired its first episode
Daughters are precious
. This did remind one of
Amartya Sen's
paper on '
Missing Women - revisited
' (BMJ, 2003). The show brought into focus a relevant social problem of female foeticide and declining sex ratio in India (see Figure 1 below). For this as also other information given here we rely on the
Gender Composition of the Population
, Census of of India.
Further, as seen from the Distribution of States/Union Territories by Sex Ratio for 0-6 Years in 2001 and 2011 given in Table 1, this decline in 0-6 Years, is across the board.
The Sex Ratio for 0-6 years across states for 2001 and 2011 are also indicated in Maps 1a and 1b below. In the Maps, red colour indicates lower sex ratio and as one moves from red to light brown to light yellow to light green to dark green one has higher sex ratios. The colours seem to have shifted towards red depicting lower child sex ratios in 2011.
Some of the facts (going against some popular myths) that the show unraveled is that:
Such incidences are higher in urban not rural
Such incidences are higher among wealthier rather than the poor
Such incidences are higher among the educated rather than the illiterate
The show also pointed out the implication of a world without girls. In particular, how the unmarried men are a nuisance for others adversely affecting safety and security of the population in general and the girls in particular. It ended with a positive note by pointing out a success story within the country of how the district of Nawanshahr in Punjab turned the tied.
Most importantly, the show called for an appeal to people like you and me to take a call on whether the Government of Rajasthan should come up with a fast track court to try all cases spread across the state that were exposed in a single sting operation. If you agree then SMS Y for Yes or N for No to 5782711. Now, it is for you and me to take up this
Satyamev Jayate
.
Those interested may have a peek at my related blog on
Why Girls Grow Up With Girls?
True, this needs further probing, which I will take up soon.
8 May 2012:
For an alternative interpretation see,
Does the truth prevail in Aamir Khan's Satyameva Jayate?
by Satyen K. Bordoloi.
For an inspired take from this blog see,
Should Aamir Khan promote rice, or water?
by Pramit Bhattacharya. Also see,
Inspiration, not copying
by KV Lakshmana for the controversy around the programme's theme song.
For one of its first impacts see,
Licenses of 64 nursing homes suspended
.
For a forceful article based on National Family Health Survey data of 1999-99 see,
Sex-selective abortions in India
by F. Arnold, S. Kishor and T. K. Roy in December 2002 issue of
Population and Development Review
.
For an article based on Census 2001 see,
The Missing Girl Child
, by Mahendra K Premi in 26 May 2001 issue of the
Economic and Political Weekly
.